THE CULTURE OF COLLABORATION…
With over 10,000 sq ft spanning 3 floors of the Wiltern Tower, Sugar Studios has truly redefined the post-production experience for independent filmmakers with our collaborative, All-in-One Model.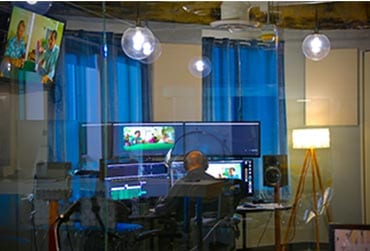 EDITORIAL
AVID, PREMIERE, RESOLVE
12 EDIT BAYS
MAC 12 CORE, 64 GB RAM
TITAN/RED X/GTX 780 GFX CARDS
BLACK MAGIC VIDEO OUT
10 Gb FIBRE TO SERVER
NEXIS/FACILIS AVID NETWORK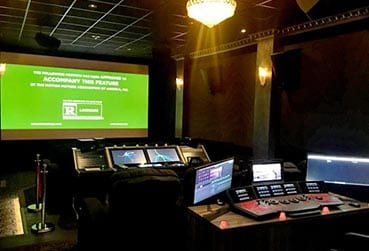 Color
DI COLOR THEATER (20'X40')
4K DAVINCI RESOLVE WITH ADVANCED PANEL
BARCO DP4KP PROJECTOR DCI AND 709 COLOR SPACE
SEATING FOR 30
16 FT X 9 FT STEWART SCREEN (2.39:1 MOTOR MATTES)
MAC 12 CORE, 128 GB RAM
QUADRO 5000 10BIT GFX CARD
DUAL TITAN 12 GB GPU CARDS
RED ROCKET X
DIVINCI RESOLVE SHARED SQL DATABASE
16 Gb QUAD FIBRE TO SAN SERVER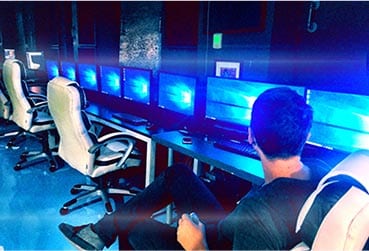 Vfx
FLAME, NUKE, MAYA, AFTER EFFECTS
15 EXPANDABLE STATIONS
MAC 12 CORE, 128 GB RAM
PC 40 CORE, 128 GB RAM
QUATRO 5000 10BIT GFX CARD
10 Gb FIBRE TO SERVER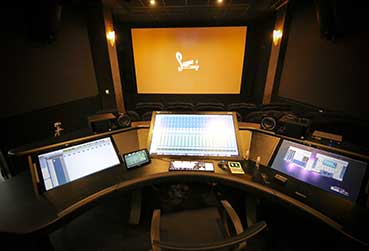 Audio
AUDIO MIX STAGE (800 SQ FT)
PROTOOLS
DOLBY ATMOS PLUS 7.1/5.1 SURROUND
(3) JBL M2, (4) JBL 5628, (8) JBL 9320
Near fields: (2) JBL 7 SERIES (2) AUROTONE
CRESTRON M3-3 SERIES CONTROL
INTONATO 24 MONITOR MANAGEMENT
SLATE RAVEN TOUCH-SCREEN PANELS W Z3C CONSOLE
16 FT X 9 FT STEWART SCREEN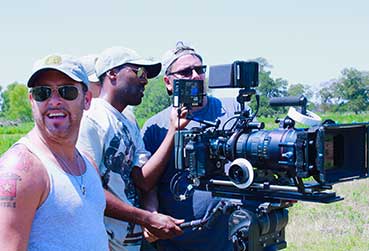 Production
FULL PRODUCTION SERVICES
4K and 8K CAMERA PACKAGES:
ALEXA MINI, 4.6K URSA MINI
ZEISS/CANON LENSES
ARRI LIGHTING
12″x12″ LED LITE PANELS
RONIN MX STEADICAM
SEINHEISSER AUDIO MIC/RECORD
TELEPROMPTER
CARTONI/MANFROTTO TRIPOD, HEADS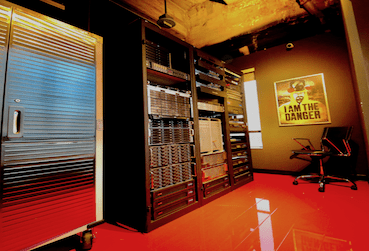 SHARED STORAGE BACK-UP
OVER A PETABYTE (1000 TERABYTES) OF ONSITE COLLABORATIVE STORAGE
QUANTUM STORNEXT 5 DRIVEN SAN WITH DUAL 16Gb FIBRE CHANNEL
AVID SHARED PROJECT ENVIRONMENT:
FACILIS TERRABLOCK AND AVID NEXIS500TB NETWORK ATTACHED STORAGE WITH 40Gb UPLINK
10Gb FIBRE BASED NETWORK FOR ALL CLIENT CONNECTIVITY
LTO-7 ARCHIVING & RESTORING
ENTERPRISE CLASS SECURED WIFI NETWORK
THE STATE OF THE ART PENTHOUSE 4K/Atmos Mix/DI Stage
Sugar is proud to announce our expansion to the Wiltern Tower Penthouse which accommodates our state-of-the-art Dolby Atmos Mix Stage & Barco 4K Color-DI Theater. Also perfect for private screenings with reception area that opens to our spectacular stone balcony with panoramic views of the LA skyline!
SEE OUR FALL 2020 REEL BELOW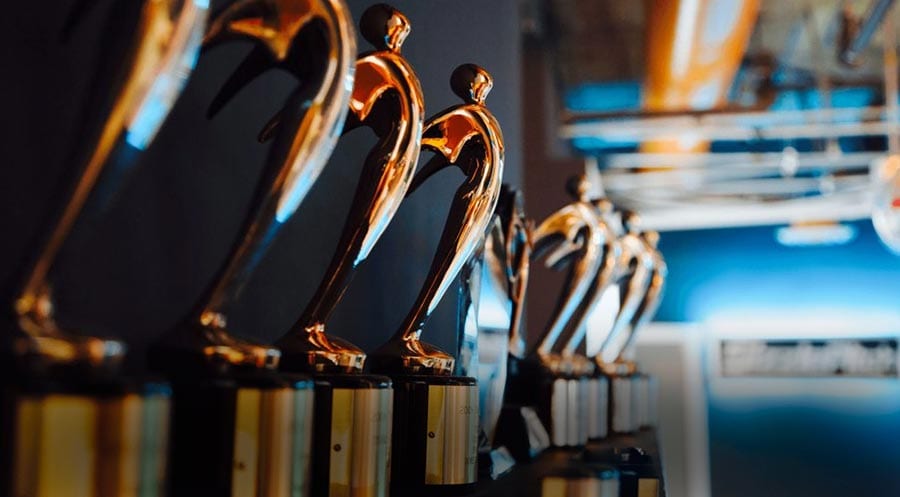 EACH DEPARTMENT IS LED BY AWARD-WINNING, SEASONED PROFESSIONALS - WE KNOW THE DRILL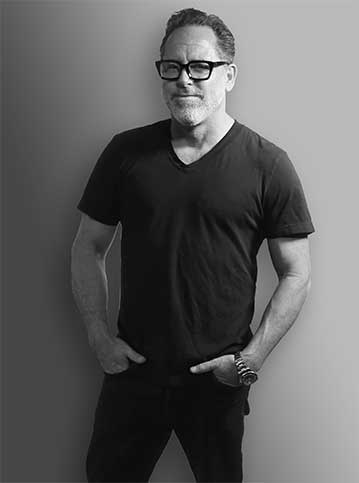 CEO/Founder/ Creative Director
Executive Producer of over 20 feature films and 8 time Telly Award, Horizon Interactive, Promax, and OMNI award winner, Jijo Reed, has worked in the entertainment industry for over two decades.
Read More »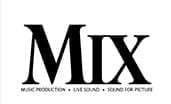 Sugar Studios has expanded from its fourth floor headquarters in the historic Wiltern Theater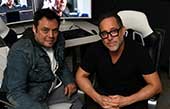 LOS ANGELES — Production/post production facility Sugar Studios LA (http://sugarstudiosla.com) recently wrapped up work on a social media campaign for supplement startup Ladder. The 'Dueling Playlists' spot runs approximately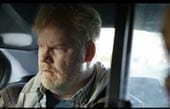 Saban Films has acquired North American rights to American Dreamer, Derrick Borte's thriller starring Jim Gaffigan as a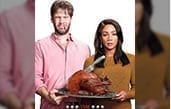 Ike Barinholtz wrote, directed and starred in a new independent film titled 'The Oath' fully posted at Sugar Studios LA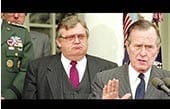 The Swiss distributor has picked up rights from Sugar Studios to Jijo Reed's documentary. Presumed Guilty explores the 2013 MUS money laundering case, in which five Czechs and a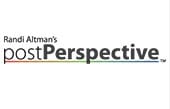 The post industry relies heavily on storage solutions, without question. Facilities are jugging a variety of tasks and multiple projects all at once. And deadlines are always looming. Thus,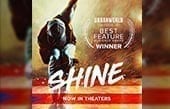 Sugar Studios LA addresses gentrification in Spanish Harlem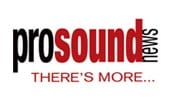 Los Angeles, CA (October 31, 2018)—Sugar Studios LA recently cut the ribbon on its expanded facilities in the Art Deco-era Wiltern Theater Tower in L.A.'s Koreatown, unveiling a dual-purpose 25-seat Dolby